Welcome To Para Medical And Allied Health Council
---
---
Para Medical And Allied HealthCouncil New Delhi, was established in 2016 which is working under government of india ,Niti Ayoog & Working under it's own constitution & Bye Laws to assure & promote the quality in the Para Medical Courses. The council conduct the examinations, issue Diploma certificates & registration to pass out candidates.The Council affiliate the institution & issues guidelines itself to regulate the Para Medical.

INTRODUCTION
Para Medical Courses in interdisciplinary medical subjects are becoming enormously important in health care systems. In the recent years ,their has been a growing need for qualified...
Read More...
Download Application Form
---
Interested students can download an online application form.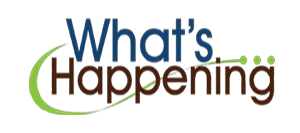 Chairman Message
---

The Undergraduate / Postgraduate programs offered at our result/career oriented institute, where our students have dreams which...
read more...
Approved By
Rehabilitation Council of India
Director Message
---

Education is a process which contributes in building socio-economic infrastructure of the nation. The efforts taken to provide education to the masses, has made India ...
read more...